Below are only examples of what you can find here
from time to time by clicking any image or link!!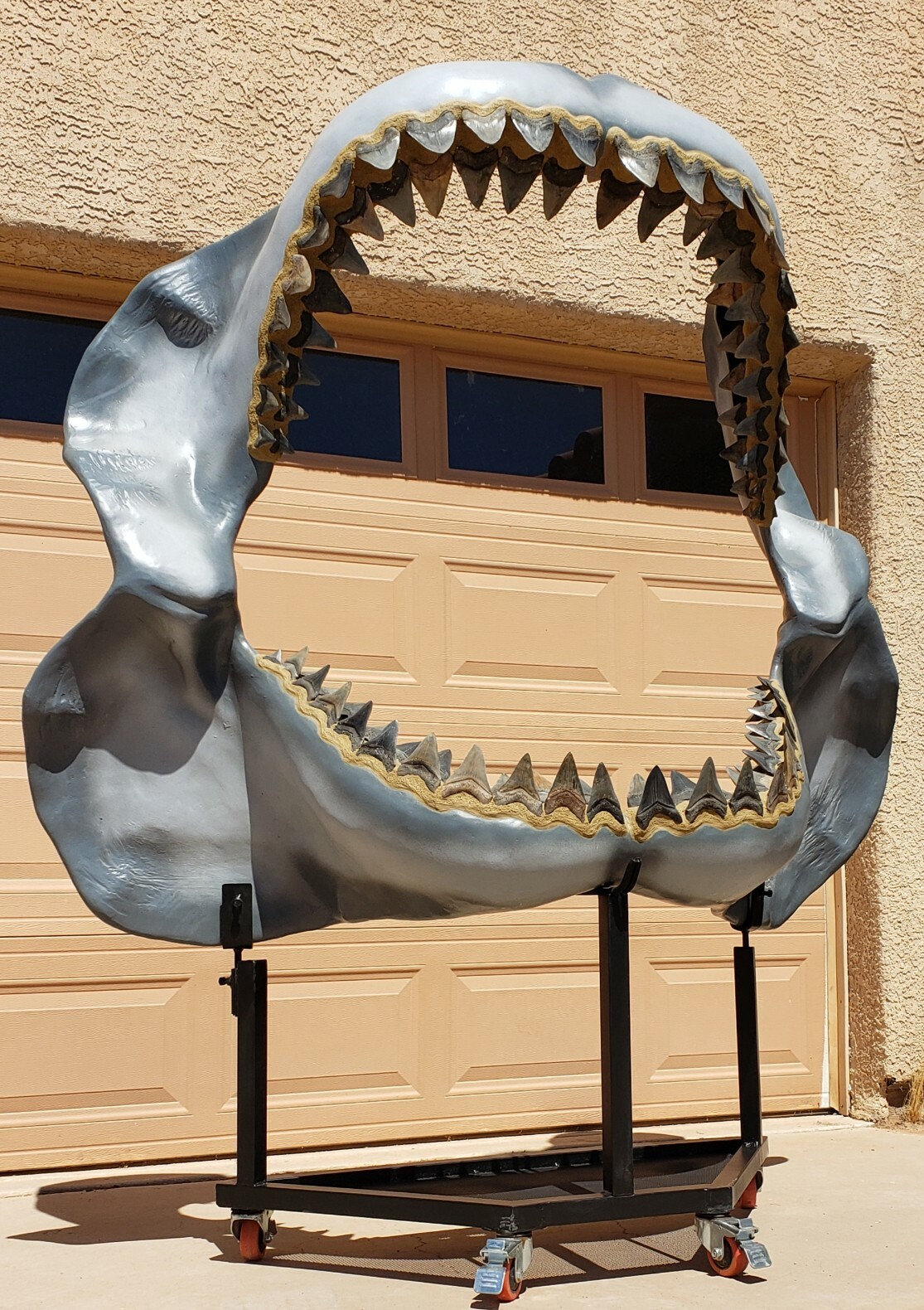 A VERY NICE MUSEUM QUALITY MIOCENE( 15,000,000myo) ERA C.MEGALODON JAW RECONSTRUCTION CONSISTING OF BEAUTIFUL ORIGINAL MEGALODON TEETH. THIS JAW CONTAINS ALL 4 ROWS OF TEETH. THERE ARE 184 TEETH. 96 UPPERS AND 88 LOWERS. THIS PIECE WAS CONSTRUCTED 30 YEARS AGO AND HAS BEEN IN A PRIVATE COLLECTION UNTIL NOW. FROM ST. HELENA SOUND OUTSIDE OF BEAUFORT, SOUTH CAROLINA. THE JAW ITSELF MEASURES 72 INCHES WIDE AND 59 INCHES TALL. MEASURES 82 INCHES TALL MOUNTED ON THE STAND AS SHOWN ABOVE. ALL OF THE TEETH ARE IN EXCELLENT CONDITION WITH FULL SERRATIONS.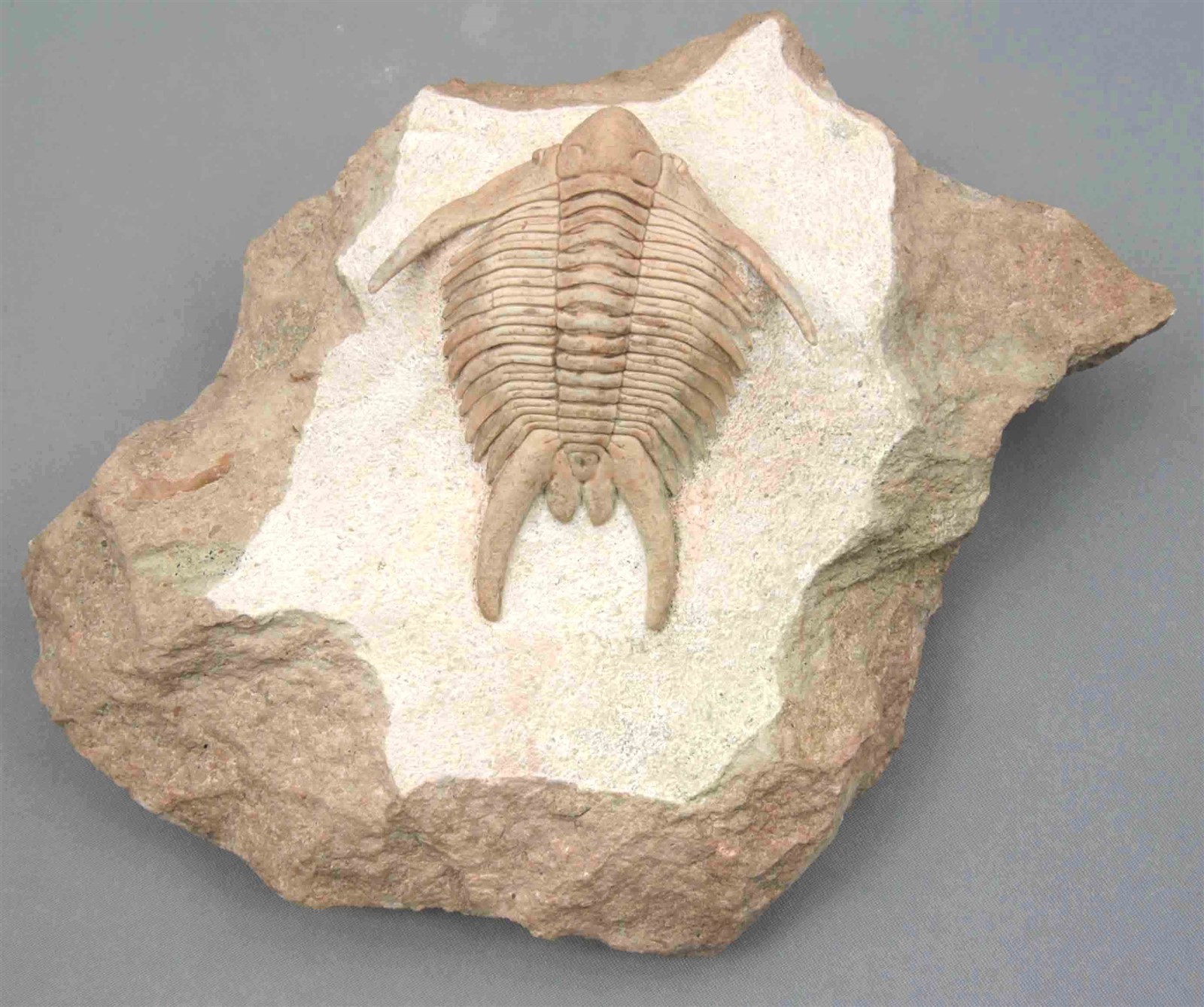 Trilobite Fossils Pandaspinapyga tumida (Angelin 1854) big size, very rare and exotic species Size: : trilobite size 65 (53 without spines of pygidium) x 41 mm; the length of the spines of cheeks is approx. 18 mm; the length of the spines of pygidium is approx. 25 mm; approx. matrix size 160 x 120 x 50 mm, weight 857 gram. Locality: Putilovo quarry, St. Petersburg region, Russia. Age: Volkhov Horizon, Lower Ordovician, zone Asaphus lepidurus (480 million year ago). Restoration is about 3 %.
Trilobite Fossils 100+Kg Rare Larger Conch Ammonite Fossil Specimen Healing Madagascar+Stand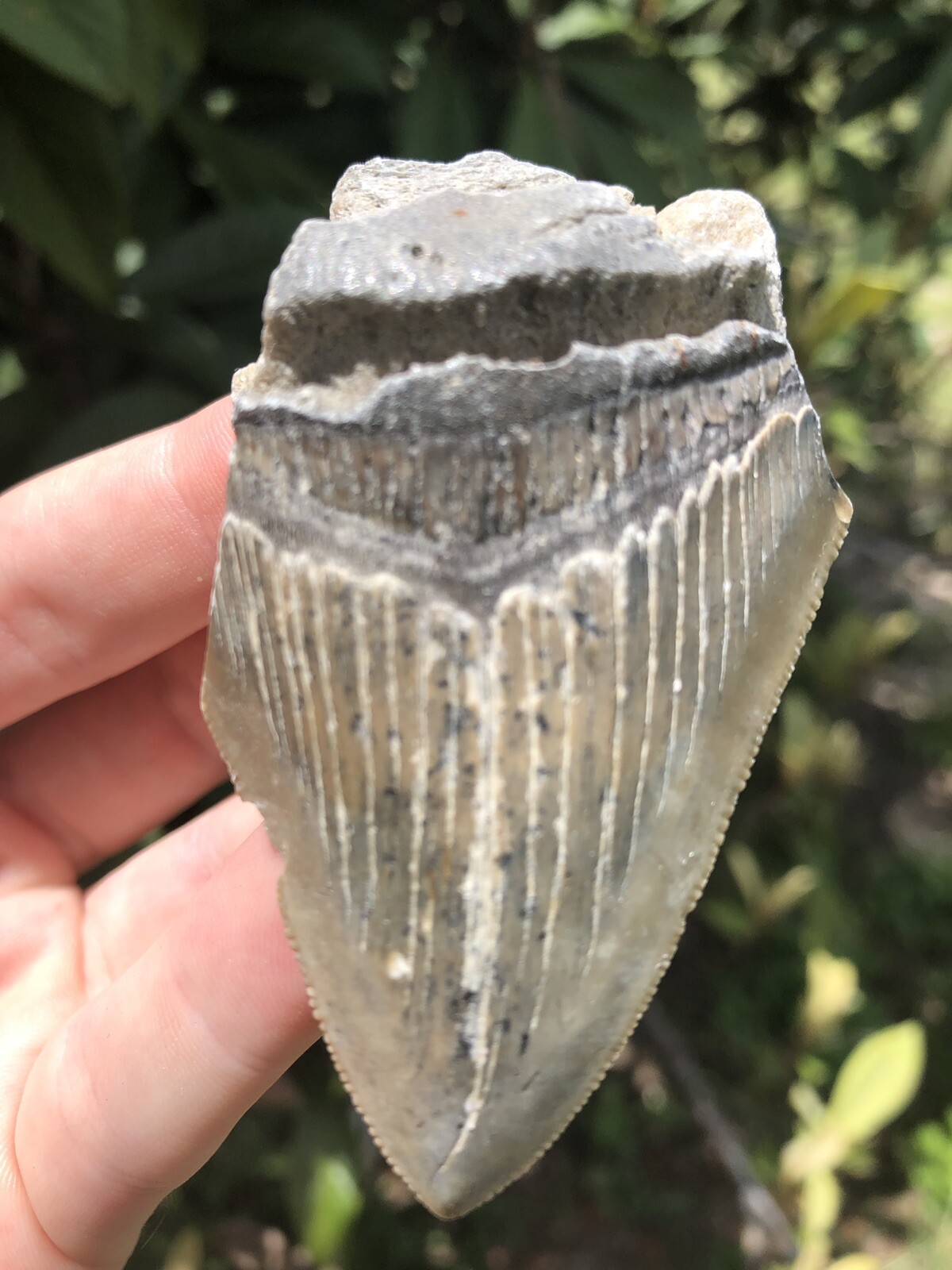 This tooth is 100% natural. This tooth is 2.90 inches long, 1.70 inches wide, and it weighs in at 1.8 ounces. Thank you for looking and check out my other items just like this. I try to add new fossils every day. Check out my eBay store and save me as one of your saved sellers so you won't miss out on anything. I will do combine shipping on any 2 or more purchases, just let me know when you need your combined invoice. If you have any questions at all please message me and I will get back to you as soon as possible. Megalodon or Carcharodon megalodon was a shark measuring up to 65 feet in length, it is an extinct species of shark that lived around 23 to 2.6 million years ago, during the Early Miocene to the end of the Pliocene.